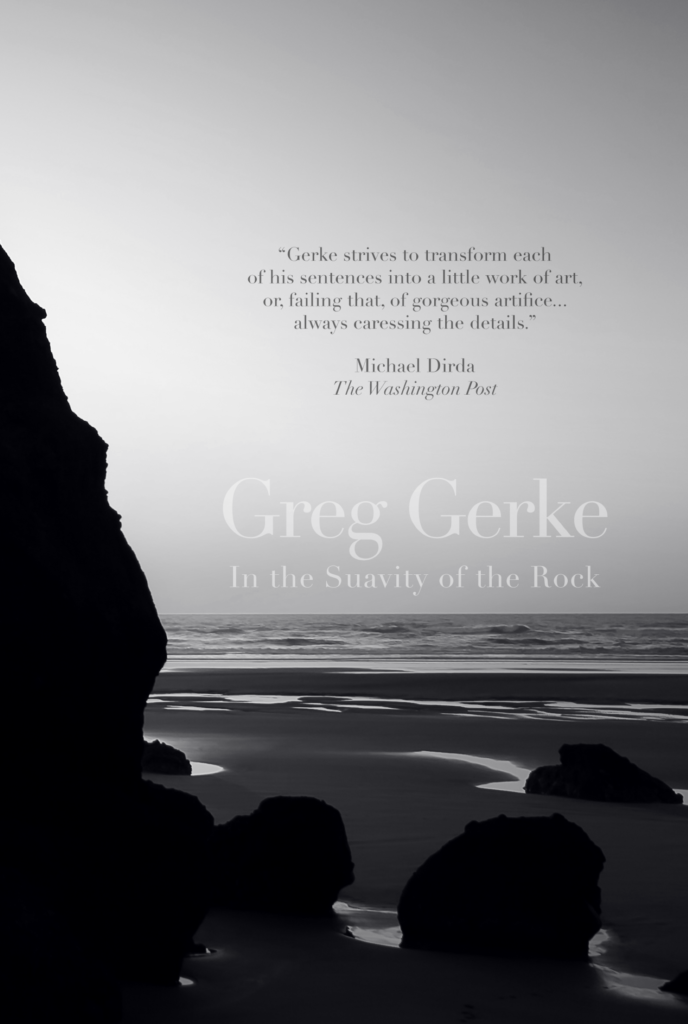 In the Suavity of the Rock
Forthcoming on June 28, 2024
Hardback publication limited to 100 copies
Looking back on his earlier selves at a time when all seems lost, a man reflects on a series of abiding memories. But these are not memories of milestones and waymarkers, of the events and experiences that have shaped his life. They are memories of what has occurred in the negative space around his core being—brief encounters, passions thwarted, relationships cut short and desires not pursued—and, in being reflected on, they shape another self that is both powerfully of the world and concealed from it.
In his prismatic début novel, In the Suavity of the Rock, Greg Gerke explores an existential crisis that doesn't seek to define a stable self so much as to rescue beauty from instability. With the observant eye and intricate style that characterise his acclaimed essays, Gerke probes at an identity disturbed by its own mercurial nature and asks the essential questions of a life conceived in narrative terms: Do we distort our own self-awareness when we select experiences for retelling? Is there true continuity between our past and present selves, or is an identification with the past a way of chaining oneself to it? And might it be the case that a self is not the source of a story? Might it be, instead, that by forcing fluid experience into a story's form, we manufacture the illusion that our essence isn't chaos?
Greg Gerke is an essayist and writer of fiction, based in New York. His work has appeared in 3:AM Magazine, the Los Angeles Review of Books, Tin House, The Kenyon Review, and elsewhere, and he edits the online literary journal Socrates on the Beach. His story collection, Especially the Bad Things, and a collection of essays, See What I See, are also available from Splice.